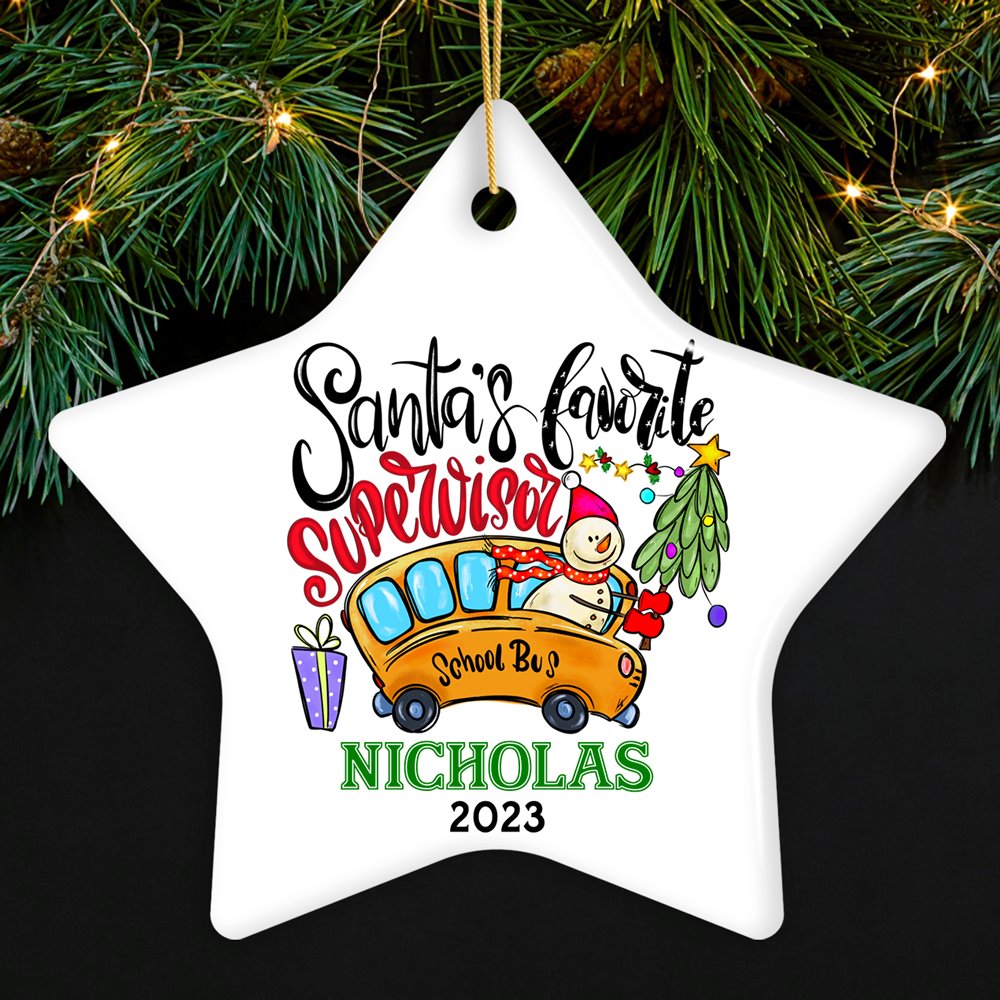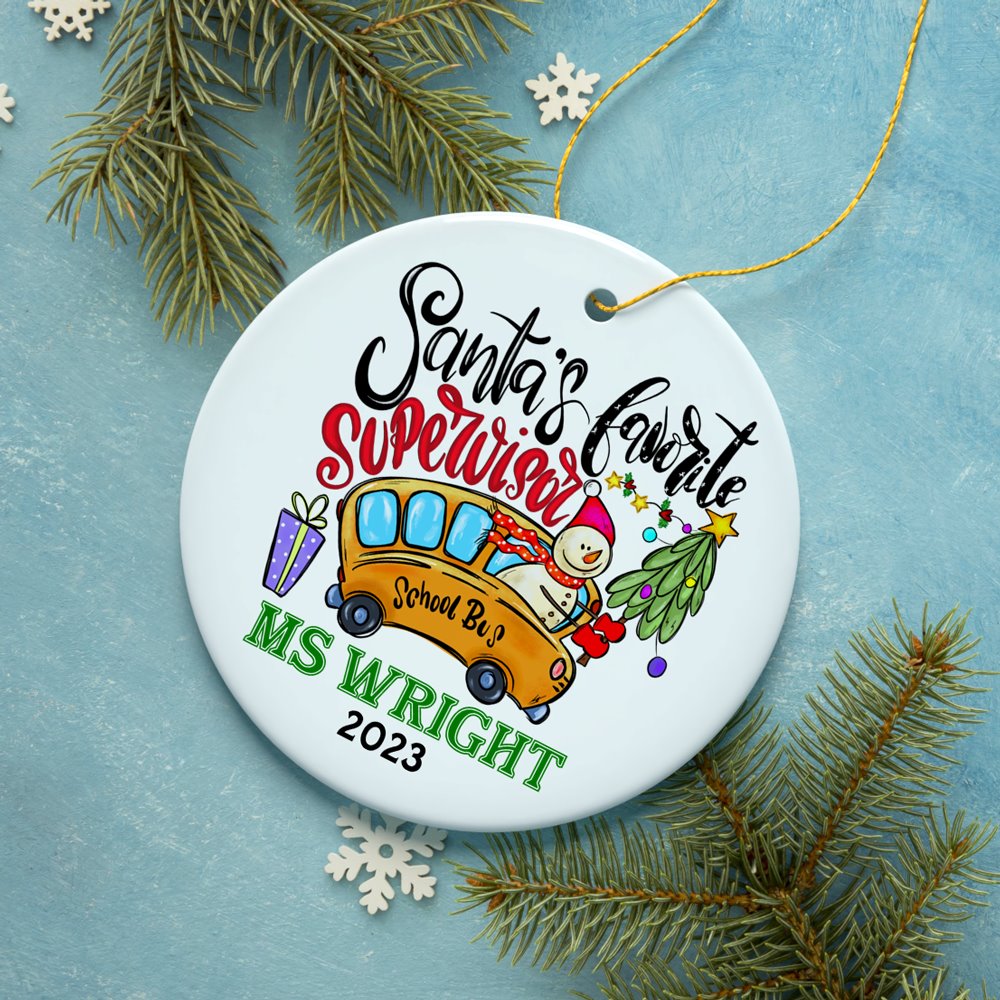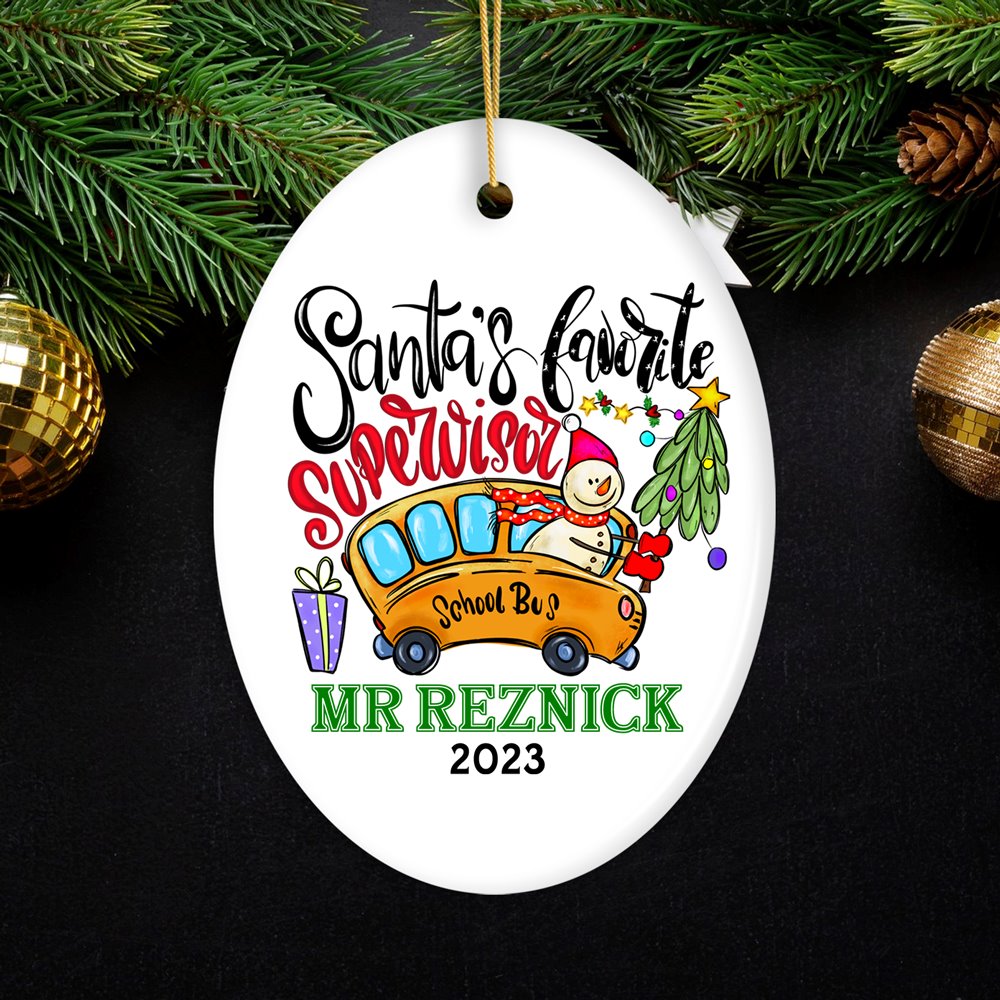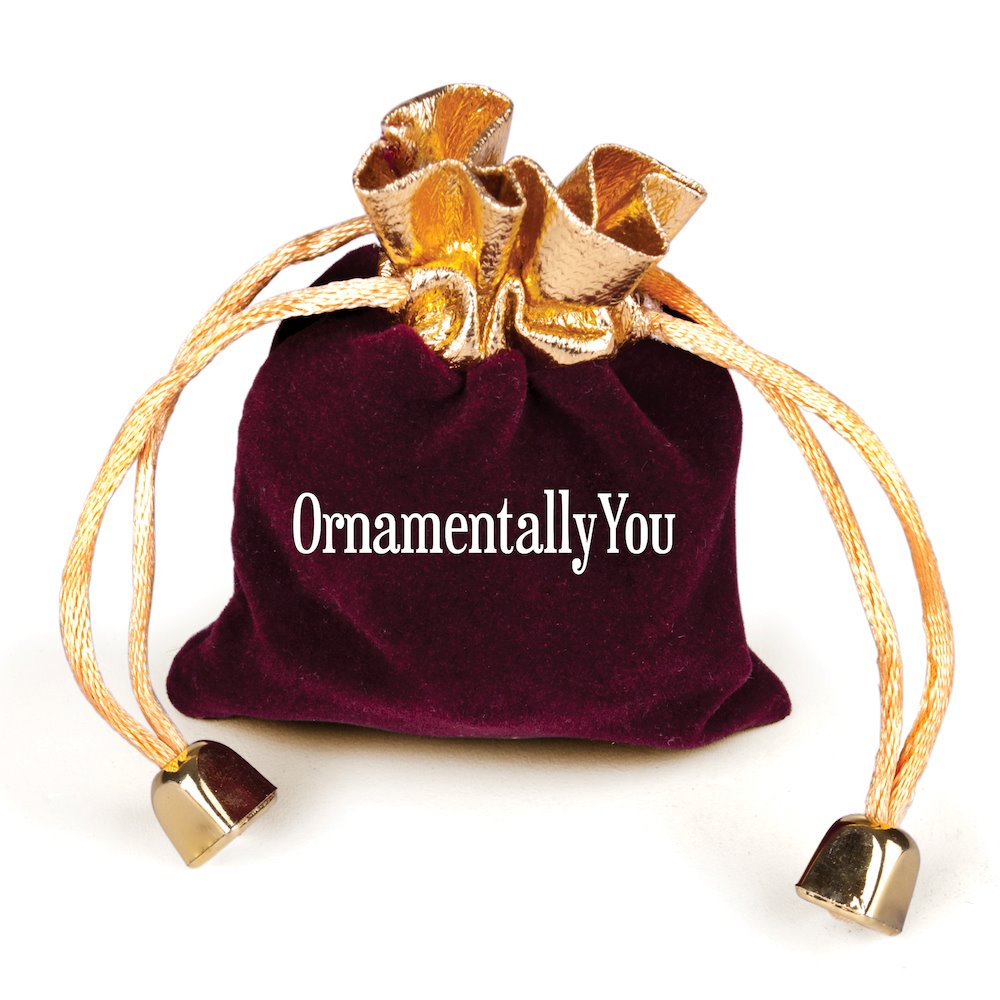 Santa's Favorite Supervisor Leadership Recognition Keepsake Personalized Ornament, Colorful Mentorship Appreciation Gift
Regular price
$14.99 USD
/
---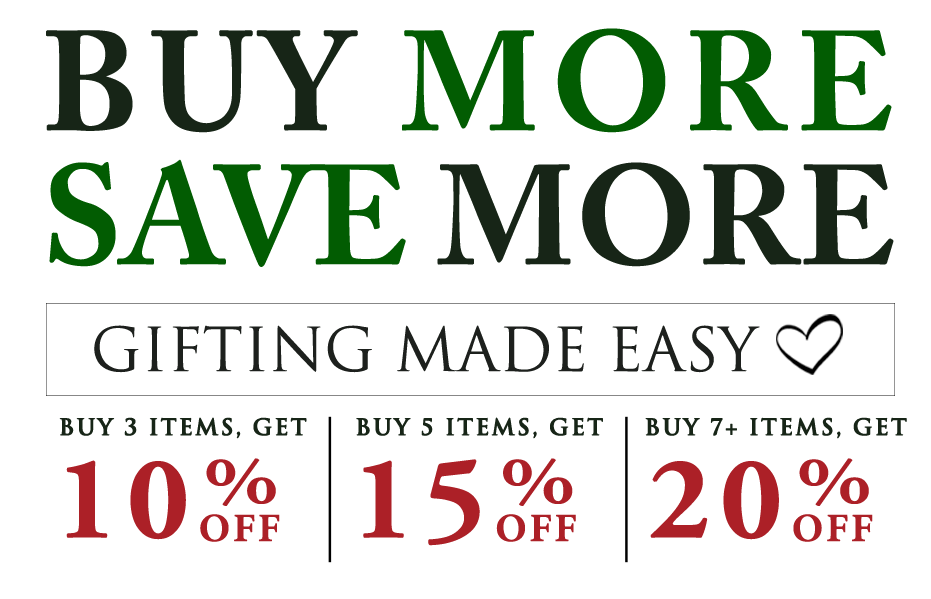 ---
⭐️ Product Details

🎁 Made in the USA
🎁 Ornaments made with a high quality, glossy, and durable ceramic. Similar to porcelain
🎁 Approximately 3 inches in length
🎁 FREE: golden string and velvet pouch with purchase
🎁 Officially Eco-Friendly
🎁 Shipped securely in a holiday gift themed bubble mailer with no packing slip included
♻️ Attributes and Sustainability
💚 The product materials are nontoxic, plastic-free, reusable and recycled!
💚 Our raw material production of these items are ethically and sustainably sourced, carbon neutral, and Fair Trade.
⭐️ Description
Celebrate the guidance and leadership of supervisors with our delightful ornament! 🌟👷✨ This enchanting keepsake is a joyful tribute to the mentors who inspire and steer the way. With its cheerful design and vibrant colors, it captures the essence of support and teamwork. Personalize it with their name to make it even more special and cherished. Let's honor the problem solvers, the motivators, and the ones who make every task a success. This ornament is a small token of appreciation for their exceptional service and dedication to fostering growth. Let's celebrate the supervisors who shine a guiding light and empower others to reach for the stars, one achievement at a time! 🎉🎄✨
💌 We welcome you to our community and if there's any problems please contact customer service.
The images used in this shop are original and are subject to Copyright. All Rights Reserved.
We make shipping a very easy and predicable process. We'll even explain it to you in bullet points!
Shipping Rates
United States: $3.99 first order, $1.99 every next order
Canada: $8.00 first order, $2.00 every next order
Rest of the World: $11 first order, $3.00 every next order
*All US orders over $30 ship free
*All Canada orders over $60 ship $10 flat. 
* All International (Rest of the World) orders over $60 ship $20 flat. 
Shipping Times
All orders are processed and complete by 1-3 business days.  Due to the unpredictable nature of weather, holiday delays, and internal carrier issues, all shipping times are approximate. 
United States:

 

Delivered within 1-4 business days

Canada: Delivered within 1-2 weeks
Rest of the World: Delivered within 1-3+ weeks
Shipping Information
All orders are shipped with USPS First Class Package 
All orders are shipped with a safe Poly Bubble Mailer to avoid breakage
All orders lost and damaged are refundable